The Ceramic Sealant Technology

Zirconia is an advanced materials company with revolutionary products that offer high performance, long-lasting, eco-friendly, low-cost asset preservation coatings for industry and infrastructure.
We offer this as a base coat to several different systems to provide the surfaces needed for a variety of commercial applications
Some Practical Challenges
Concrete is one of the most popular and heavily used building materials in the world, and it has many great characteristics. It is strong, durable, plastic, and versatile. However, it has some challenges as well. Concrete is porous and chemically unstable, which means that for most applications, for concrete to meet its full potential, it needs a coating to reduce porosity and protect it from chemical and water attack.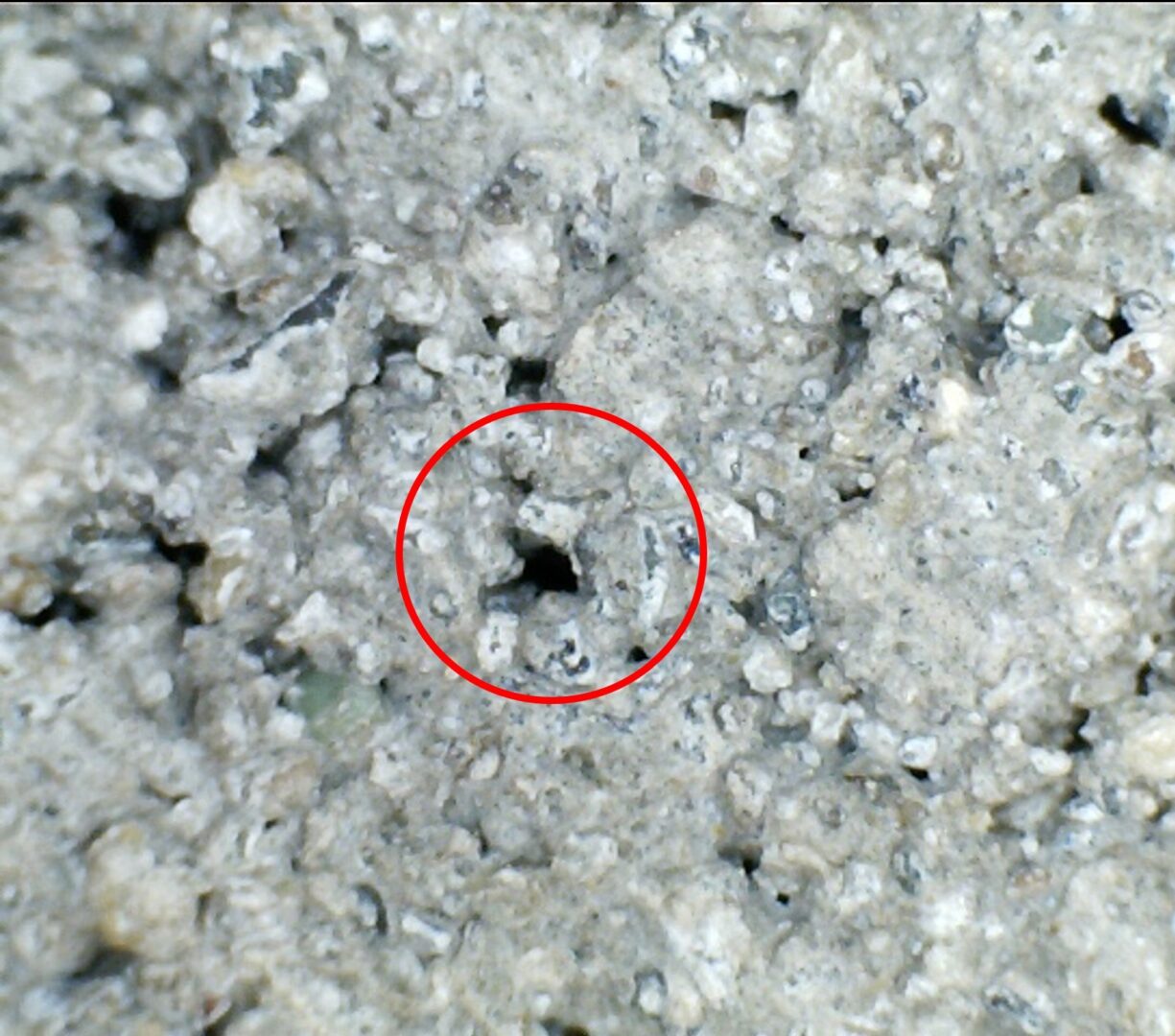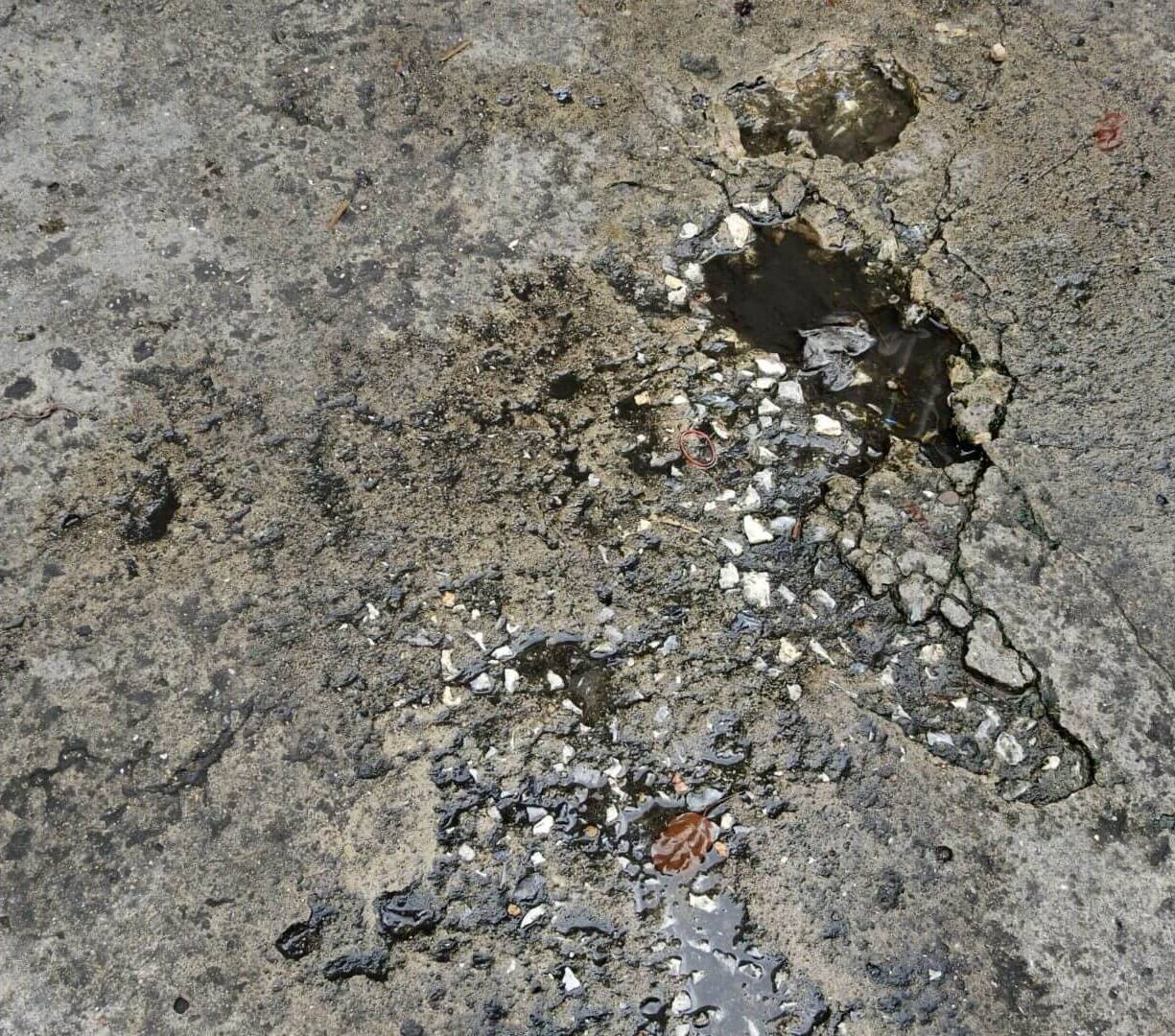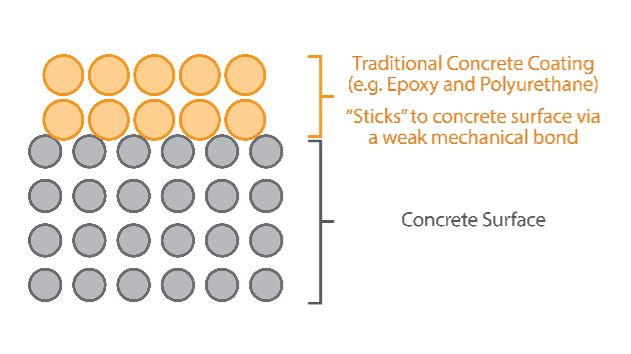 The problem is traditional coatings don't work. Epoxies, urethanes, and other "organic" or plastic coatings do not bond to the concrete but rely on the tooth or profile to adhere to the concrete. This requires a lot of preparation, and they can easily delaminate. Everyone has seen coatings peel from concrete, and it is a common problem.
Zirconia has a new solution. Zirconia protects concrete from corrosion by utilizing our Ceramic Sealant technology, the first ceramic-polymer coating that chemically bonds to these surfaces and protects them indefinitely. Moisture and temperature cannot cause this coating to delaminate or peel because it is chemically formed a new composite layer at the concrete's surface that is durable and non-permeable. By making the surface chemically stable and reducing porosity, the life expectancy of concrete structures can be greatly increased.
We offer CeramycGuard as a base coat to several systems to provide the surfaces needed for a variety of commercial applications.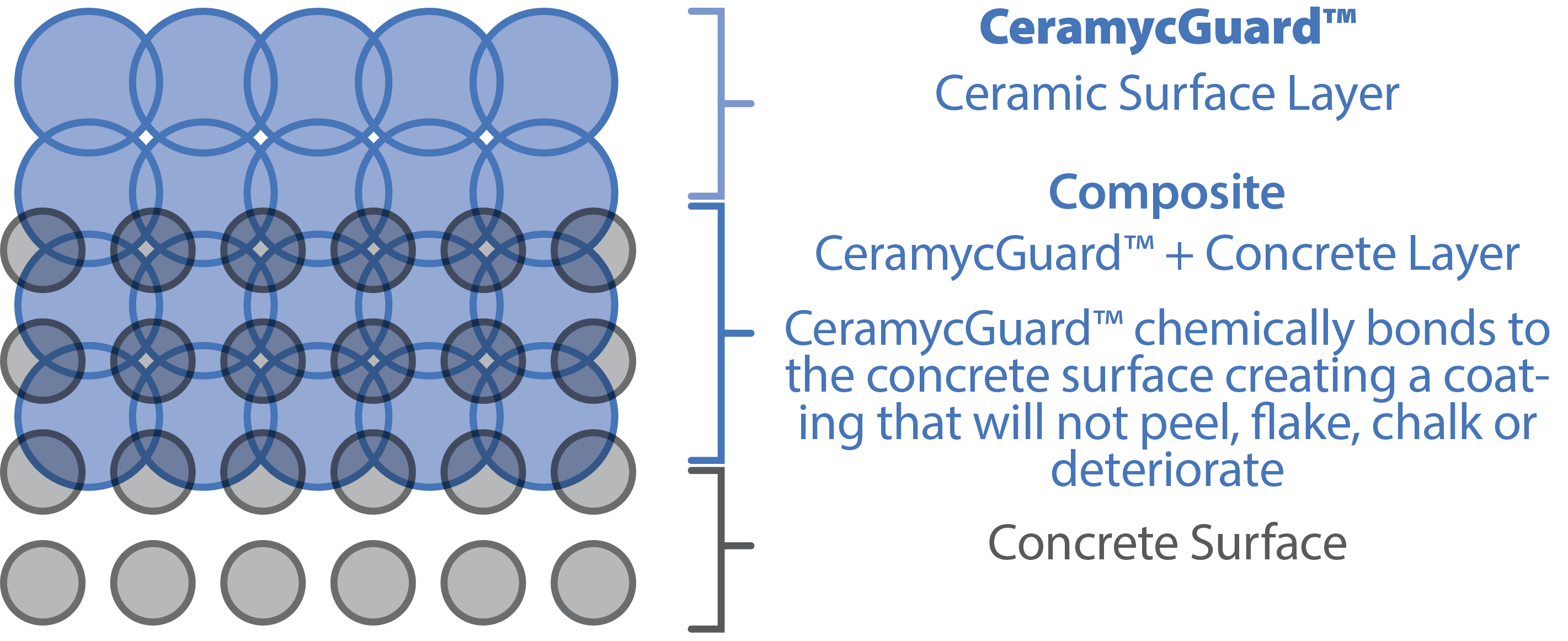 Please explore our site to see how our technology works and what it can do for you.